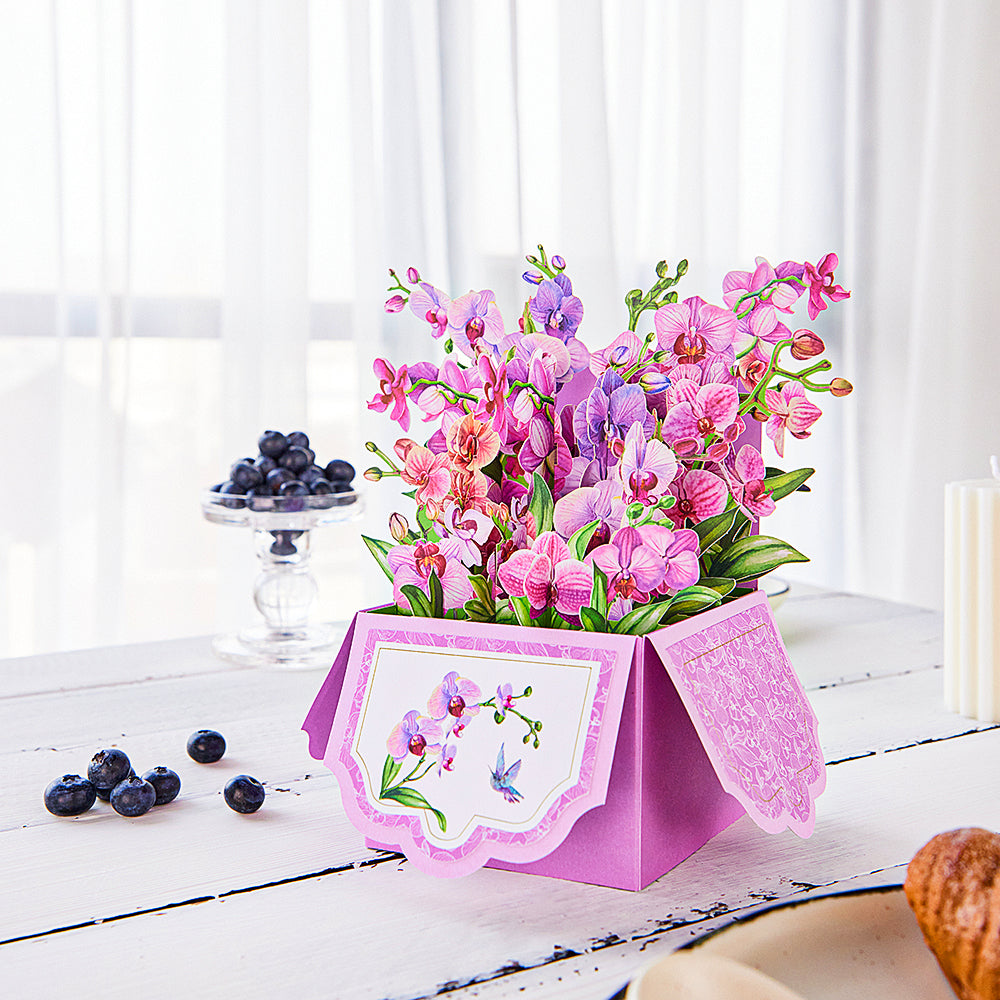 Orchids Pop-Up Card Simple Tutorial
If you're looking for unique gift ideas, the Orchids Pop-Up Card might be just what you're looking for. These cards are made of high-quality paper with delicate micro cutouts. This floral greeting card is a great choice for flower lovers. Since flowers symbolize goodness, they are also perfect for any special occasion. It's perfect for mother's day, birthdays, anniversaries, and other occasions.
The Orchids Pop-Up Card comes in vibrant colors, consisting of an arrangement of pink, purple and light orange. This greeting card is printed on recycled paper and high-quality ink. It comes with countless beautiful 3D orchids that come to life when opened. It has a blank note card on the back and a matching white envelope where you can write your words. When opened by the recipient, these gorgeous blooms will pop, sure to surprise and feel your love.
Now I'll show you how to make a orchids pop up card  in four easy steps. Please prepare the materials and follow my steps to make it yourself.
Material
2 sheets of cardstock or construction paper
Scissors
glue stick
Pop-up card prints (additional paper is required if you design the artwork yourself)
Art Supplies for Decor
Tutorial steps
1.Determine the size of the box and distribute it evenly to sort the rationality of the bouquets.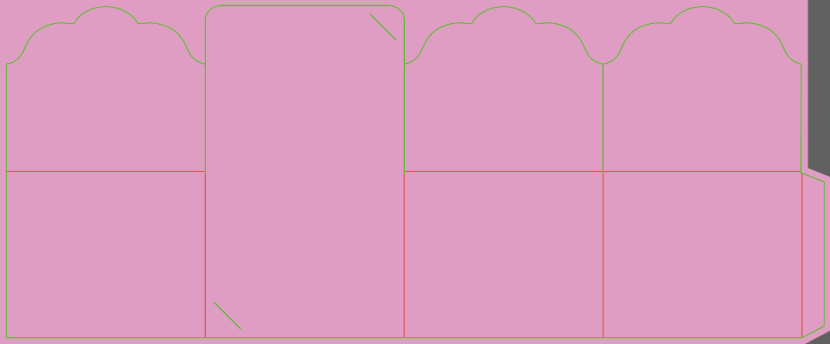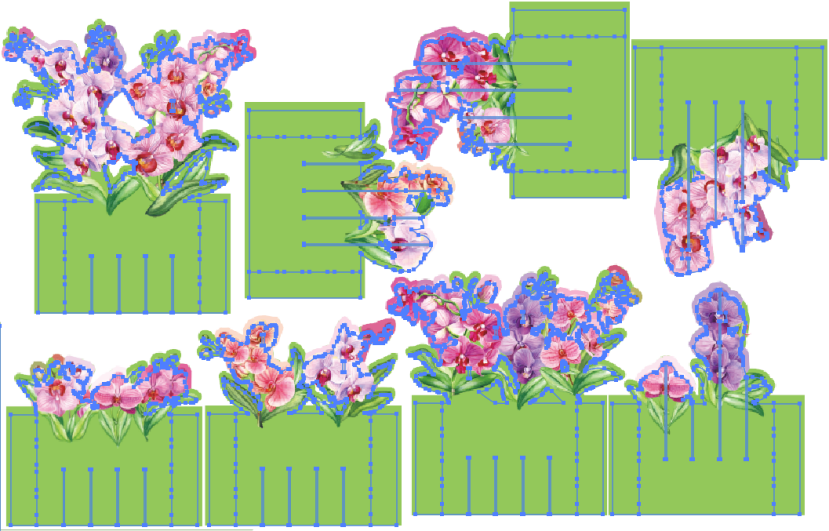 2.Interspersed horizontally and vertically to make the flowers more three-dimensional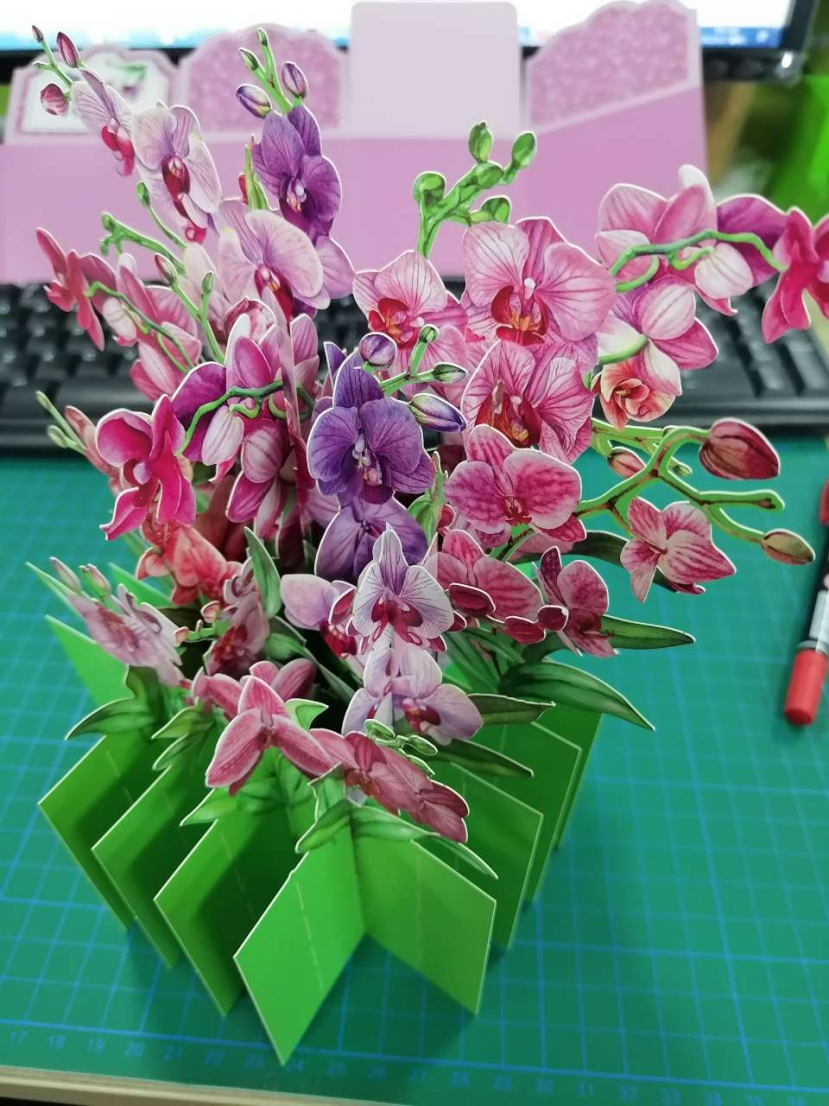 3.Correct the sticking angle, stick it flat on the inside of the box, and seal the edges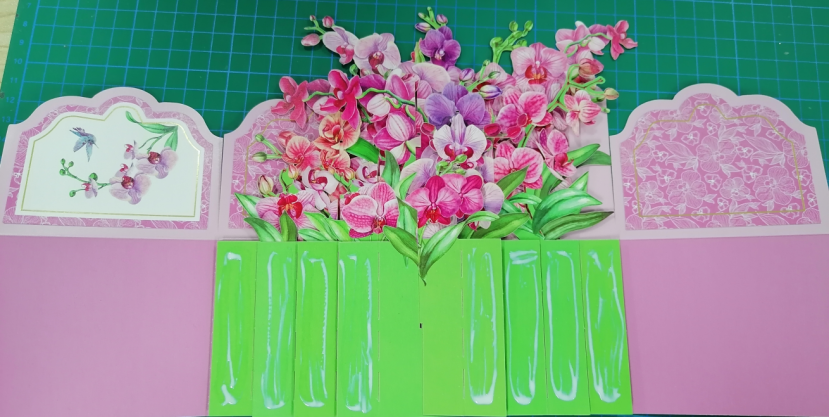 4.Open the box into a cube display, and the perfect flower box will appear